Shopping Cart
Your Cart is Empty
There was an error with PayPal
Click here to try again
Thank you for your business!
You should be receiving an order confirmation from Paypal shortly.
Exit Shopping Cart
"Changing Thoughts That Change Lives"
Dream By Faith Ministries, Inc."Happy Mother's Day" 

 You're invited to Event: Celebrating Mothers:
Give the Gift of Inspiration
- You're Not Alone!
Date: Saturday, May 28, 2011
Time: 10:30am - 1:00pm
Location: Friendship Baptist Church - Conference Center, Dallas
Cost: $10.00 per person (pay online or mail a check or money order) 

Free Raffle Prizes, Lite Refreshments, Inspiring Stories, Fellowship, & Testimony Service.**
1st 10 Ladies to Register by May 13 receive a Free Gift!** 
Three Dynamic Women of Faith who will share their extraordinary personal testimonies of how they kept their faith during troubled times, real struggles with life as a single or married mother, how they have overcome many adversities, how the love of their children give them the hope, strength and courage to keep fighting, and how the Joy of the Lord is their strength even in the toughest battles of their lives.  
 Proverbs 31:28-31Her children arise up, and call her blessed; her husband also, and he praiseth her. Many daughters have done virtuously, but thou excellest them all. Favour is deceitful, and beauty is vain: but a woman that feareth the LORD, she shall be praised. Give her of the fruit of her hands; and let her own works praise her in the gates.  
Phone:  214.315.2298  214.315.2298     
  


E m p o w e r e d Wom e n  o f  Fa i t h
Event Name
Celebrating Mother"s:
 You are Not Alone!

Proverbs 31: 30-31 "Charm is deceitful and beauty is passing, But a woman who fears the LORD, she shall be praised. Give her of the fruit of her hands, And let her own works praise her in the gates" 
Sherry Bronson, TV Host, Speaker, & Author
Empowered Women of Faith (women's ministry)
Join Us on Saturday, May 28  -
more information to come stay posted
Speaking Life Ministries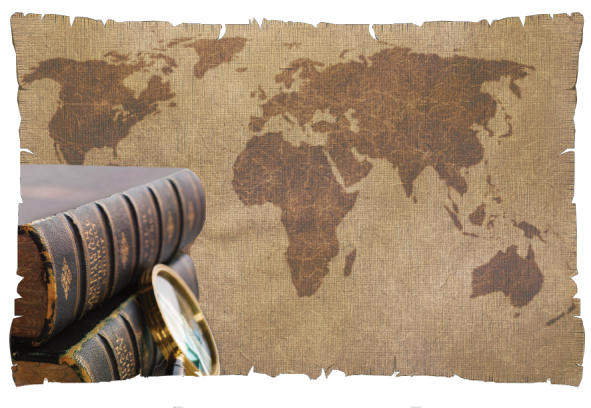 Come join us at
The Secret Place
God's Living Room
Bible Study 7:30 p.m.
Location:
TownePlace Suites - Marriott
2700 Travis Steet
Desoto, TX 75115-2089
CELEBRATING WOMEN'S HISTORY MONTH
Hello Everyone!
Break up that regular routine and come out, support and fellowship the with Women of Faith Fellowship!
Please help us get everyone registered early.
Anyone who registers by March 1 will receive a FREE Gift of Thanks!
CELEBRATING WOMEN'S HISTORY MONTH
"Leaving Your Mark in History"
THEME: ARE YOU FULFILLING YOUR DIVINE PURPOSE?
DATE: Saturday, March 19, 2011
TIME: 10:45AM - 1:00PM
Location: Friendship-West Baptist Church- Conference Center
2020 West Wheatland Road, Dallas, TX 75232
Costs: $10.00
Lite Refreshments, Win Free Raffle Prizes Contest if you answer correctly Bible & Women in History Questions, Let's Fellowship, Network and be inspired by our Dynamic Guest Speakers!
CLICK LINK BELOW TO REGISTER TODAY!
Be Blessed and Thank you for your help and support!
Let's Spread the Word!
Hope to see you there
Eileen Fairley
**Please forward this email to your circle of friends/co-workers let's see if we can impact the community, the Kingdom of God by filling the House of God**
Happy Resurrection Sunday
Isaiah 53
Who hath believed our report? and to whom is the arm of the LORD revealed?
For he shall grow up before him as a tender plant, and as a root out of a dry ground: he hath no form nor comeliness; and when we shall see him, there is no beauty that we should desire him.
He is despised and rejected of men; a man of sorrows, and acquainted with grief: and we hid as it were our faces from him; he was despised, and we esteemed him not.
Surely he hath borne our griefs, and carried our sorrows: yet we did esteem him stricken, smitten of God, and afflicted.
But he was wounded for our transgressions, he was bruised for our iniquities: the chastisement of our peace was upon him; and with his stripes we are healed.
All we like sheep have gone astray; we have turned every one to his own way; and the LORD hath laid on him the iniquity of us all.
He was oppressed, and he was afflicted, yet he opened not his mouth: he is brought as a lamb to the slaughter, and as a sheep before her shearers is dumb, so he openeth not his mouth.
He was taken from prison and from judgment: and who shall declare his generation? for he was cut off out of the land of the living: for the transgression of my people was he stricken.
And he made his grave with the wicked, and with the rich in his death; because he had done no violence, neither was any deceit in his mouth.
Yet it pleased the LORD to bruise him; he hath put him to grief: when thou shalt make his soul an offering for sin, he shall see his seed, he shall prolong his days, and the pleasure of the LORD shall prosper in his hand.
He shall see of the travail of his soul, and shall be satisfied: by his knowledge shall my righteous servant justify many; for he shall bear their iniquities.
Therefore will I divide him a portion with the great, and he shall divide the spoil with the strong; because he hath poured out his soul unto death: and he was numbered with the transgressors; and he bare the sin of many, and made intercession for the transgressors.
/